Have You Tried the Cozi Schedules Feature Yet?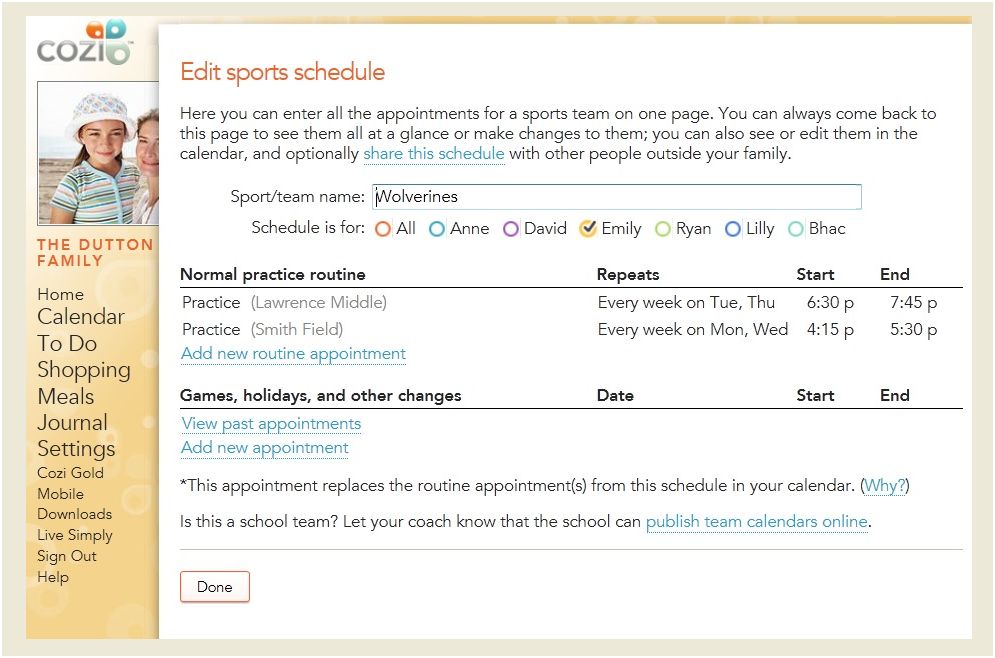 Your life is probably full of schedules that can be managed more easily when you group them together. Sure the most obvious schedules are sports or child care, but in addition to those, there are lots of things that are easier to keep track of when you can see, enter and edit them all in one place.
The Cozi Schedule feature is great for this.
For example, let's say your PTA has four different events coming up: Auction, Teacher Appreciation, Carnival and a Bake sale. You can create a schedule called "PTA events," and enter them all using Cozi Schedules. Then, if you decide to volunteer for one or more of those events, you can easily see how spread out they are, and how much you can realistically take on.
All the details on how to use the Schedule feature are in this quick video :
The fun part:
Enter a NEW schedule or UPDATE a schedule in Cozi Schedules and you are automatically eligible to win a $100 grocery card. (Any grocery store you choose that has a gift card program is included.)
Tell us you did it by sending an email to [email protected] As always, it's the honor system here at Cozi, so we're just going to trust that our families do what they say and say what they do.
That's it!
Details:
THREE winners will be chosen at random from among all valid entries
Contest closes on March 31st, 2012 and winners will be chosen by April 9th, 2012
Winners will be notified by email so be sure to use an email address you actually check
Only residents of the USA are eligible (RI residents are excluded) This is due to sweepstakes fees and laws that we do not control. Sorry!
If you have any questions or complaints, feel free to leave them in the comments below. We will read them all and respond to as many as we can.
Good luck!

New to Cozi? It's the simple way to manage your busy family life with a shared calendar and lists that you can access from any mobile device or computer. Sign up for Cozi. It's FREE!