Tips for planning a perfect Game Day party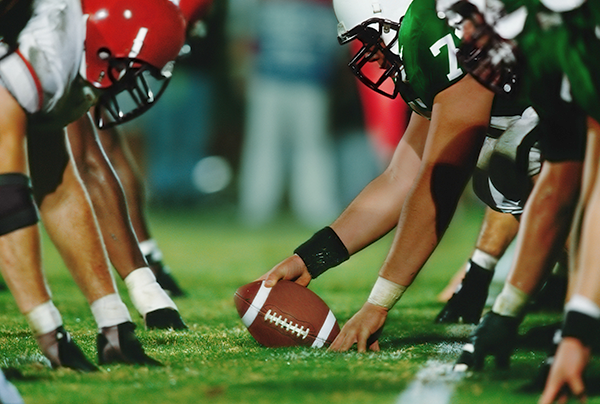 The Big Game is almost here! Kickoff is on Sunday February 5, 2017 at 6:30 p.m. ET at the Texas NRG Stadium in Houston. This year, the Atlanta Falcons will take on the New England Patriots, and the halftime show will be performed by Lady Gaga.
It's sure to be an exciting night, and if you're hoping to create a memorable Game Day party for your family and friends, try these helpful tips and recipes for a stress-free night.
Think about how many people you plan on inviting
Have you ever been to a party that's too crowded or a little out of control? Try to remember that this isn't a regular party—you're inviting people into your home to watch the game, so it's important to make sure there aren't too many guests to comfortably watch the game. Make sure you've got enough seats and tables for food and drinks, along with enough room to linger around the snack table during halftime. Depending on the size of your home, try to invite enough people to have a great conversation, but not so many that it becomes difficult to keep track of everyone.
Not everyone's a football fan
When planning your Game Day party, it's important to know your audience. Is everyone a fan? Are there any fans of the two teams playing? While many of your guests are excited to watch the game, not everyone's a football fanatic. If you're planning a friendly wager or a pool, think about other activities everyone can participate in—like a poll for the best halftime commercial, or a low-key board game to play while the game's on. Have your non-football friends help you in the kitchen, or have the Puppy Bowl playing on another TV!
If you've got young kids, they may not be as interested in watching the game as your friends and family, so make sure they've got enough activities to have fun too! Try playing their favorite movies in another room, or make it fun for them to participate with crafts the kids can make to help decorate the room. Try inviting over a few of your friends who also have young kids, and be sure to include a few recipes that they'll get excited about eating, like pizza or simple finger foods that will be an easy cleanup.
Plan your menu in advance
As you start to think about what menu to serve your guests, it's important to keep in mind that the Big Game lasts for nearly three hours or longer! To make sure you won't run out of food, try planning your menu in advance, with snacks and appetizers to start, and a heartier menu for later in the night. If you've got friends or family that have food allergies or are on a special diet, be sure to include a few recipes that everyone can enjoy. And if you're on a budget, ask your guests to bring an appetizer or drinks for the party. Below, Cozi's rounded up a few simple recipes that will please everyone at your party!
Quick and easy game day recipes

New to Cozi? It's the simple way to manage busy family life with a shared calendar & lists. Sign up today (Cozi is free!)