Fresh Takes on Getting Healthy Meals to the Table
Here at Cozi we're always thinking about how to help families simplify the dinner routine, so we notice when other apps and services pop up to do the same thing. For this list of recommendations, we combed through the tangle of what's out there to highlight a few that feature a fresh approach to getting healthy meals on the table.
---
Blue Apron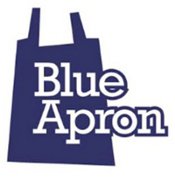 Blue Apron is a subscription-based ingredient and recipe delivery service that can help busy families who like to cook and eat well. Once a week, subscribers receive all the fresh ingredients, in exactly the right proportions, needed to make three meals, each taking 35 minutes or less to prepare.
Sample recipes: Chicken Sate, Pizza Panini, and Louisiana Style Red Lentils and Rice.
Great for: Families who love to cook healthy, gourmet meals and seek the convenience of home delivery
Cost: $9.99 per person, per meal, including delivery
Availability: Blue Apron currently delivers to most of the eastern half of the US (Soon to be available nationwide.) Go to www.BlueApron.com to learn more and get started.
Special offer for Cozi families! Sign up for Blue Apron's free recipe newsletter by June 30th and you're automatically entered to win a free week of meals (6 meals total), a $60 value!
---
Fooducate

Is your family's favorite cereal as healthy as it claims? Does poring through lengthy ingredients and nutrition labels slow you down at the grocery store? Make healthier choices with Fooducate, winner of various awards including the US Surgeon General's Healthy App Challenge and an app that enjoys impressively high ratings and reviews in the app stores.
How does it work? Scan a barcode with your smartphone and instantly get that product's health grade plus suggestions for healthy alternatives. Higher grades are given to products that are minimally processed and naturally rich in nutrients and antioxidants.
Great for: Families looking for a quick and easy way to make healthier food choices
Cost: Free
Availability: iTunes, Google Play, www.Fooducate.com
---
ChopChop

Want to make sure your kids don't grow up without learning how to cook for themselves? The 2013 James Beard Award Winner for Publication of the Year, ChopChop, is a food and cooking magazine whose mission is to "inspire and teach kids to cook real food with their families."
The magazine features healthy, mouth-watering recipes with easy-to-follow directions just for kids, i.e., "Wash your hands with soap and water, then gather all your kitchen gear and ingredients and put them on a clean counter." Emphasizes healthy eating habits while teaching valuable cooking skills in a fun, engaging way that both kids and adults will appreciate.
Great for: Families that want to cook and eat healthy together
Cost: Magazine subscription – $14.95/year for 4 issues
Availability: Magazine subscription, www.ChopChopmag.org
---
Buycott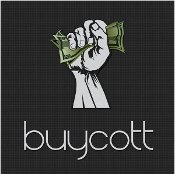 Take your purchasing power to the next level with Buycott, an app that helps you align your consumption with the causes you believe in. Join or start a campaign that champions a cause you support. When you scan the barcode of a product, Buycott will tell you the company that makes the item and if that company supports or opposes your campaigns.
Campaigns include those that help you avoid foods containing GMO ingredients and that help you buy local and sustainable food.
Great for: People who want to be more conscientious consumers
Cost: Free
Availability: iTunes, Google play, learn more at www.Buycott.com

New to Cozi? It's the simple way to manage your busy family life with a shared calendar and lists that you can access from any mobile device or computer. Sign up for Cozi. It's FREE!