Cozi is Now Available for Windows Phones!
Great news: If you have a Windows phone, you can now use the Cozi app on the go! With Cozi available for iPhone/iPad, Android and now Windows phone, we look forward to helping even more families share and coordinate the details of busy family life.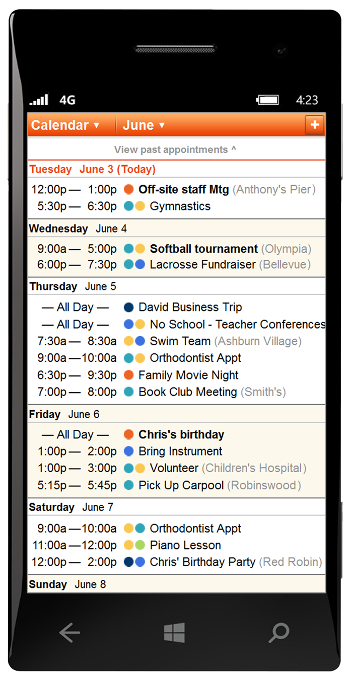 With the Cozi app for Windows phone, you'll get access to your calendar, shopping lists and to do lists. If you were using m.cozi.com before, you will notice several improvements:
Addition of a family homepage and Settings area
To do lists are now available
Shopping lists now include individual views for each list
Calendar correctly handles read-only appointments from feeds
Helpful month-to-month navigation in the calendar
Improved look and feel
Significant performance improvements
Includes offline support
Note for Cozi Gold users: the Windows phone app will be ad-free, however additional Gold features are presently not available on this platform.
Get the Cozi app in the Windows phone store today!

New to Cozi? It's the simple way to manage your busy family life with a shared calendar and lists that you can access from any mobile device or computer. Sign up for Cozi. It's FREE!