Shortcuts in Cozi for Android Users
If you use Cozi on an Android device, scan these tips – there might be an easier way to do the things you do in Cozi.
1. Quickly navigate to a future (or past) date using the mini-cal.
Tap the month to open the mini-cal and navigate to a different month using the left and right arrows.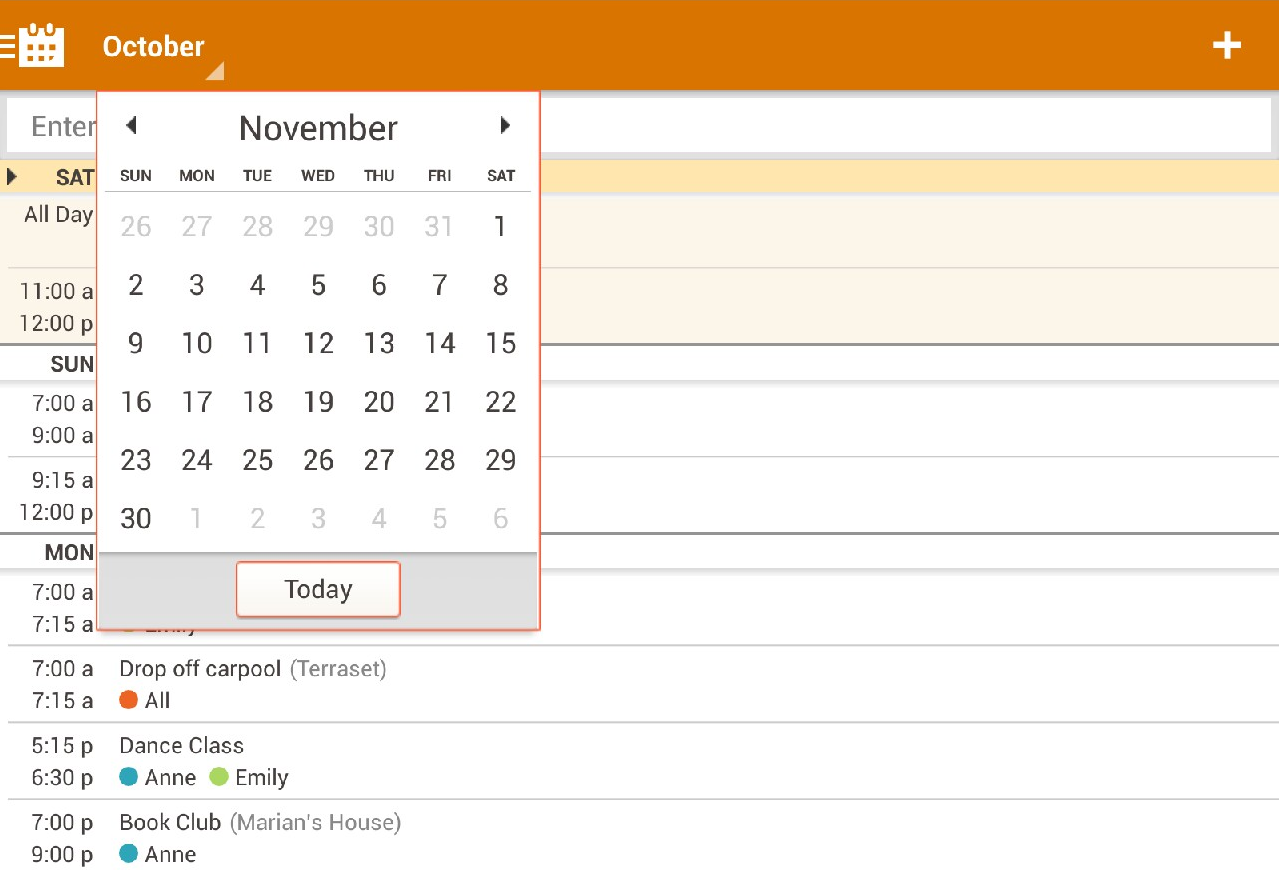 2. Long tap any item in the calendar to launch a menu of actions.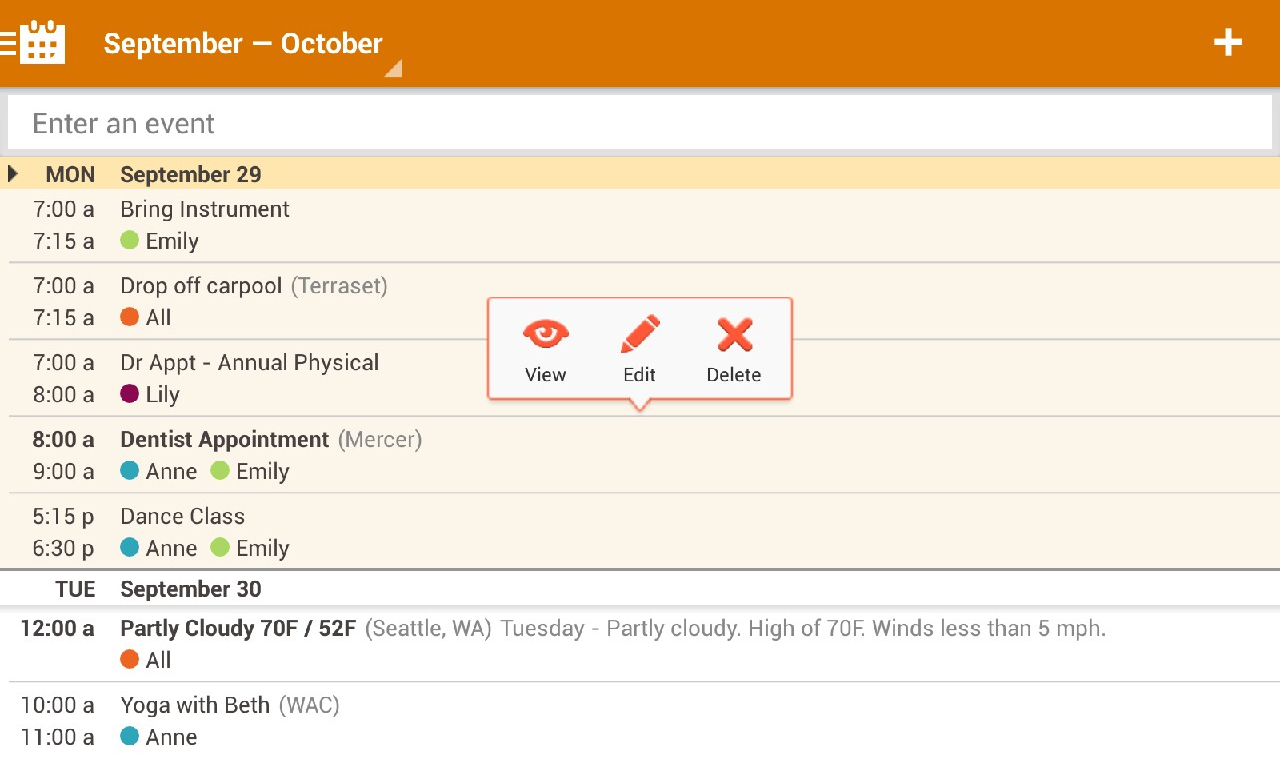 3. Long tap any item in a list to launch a menu of actions.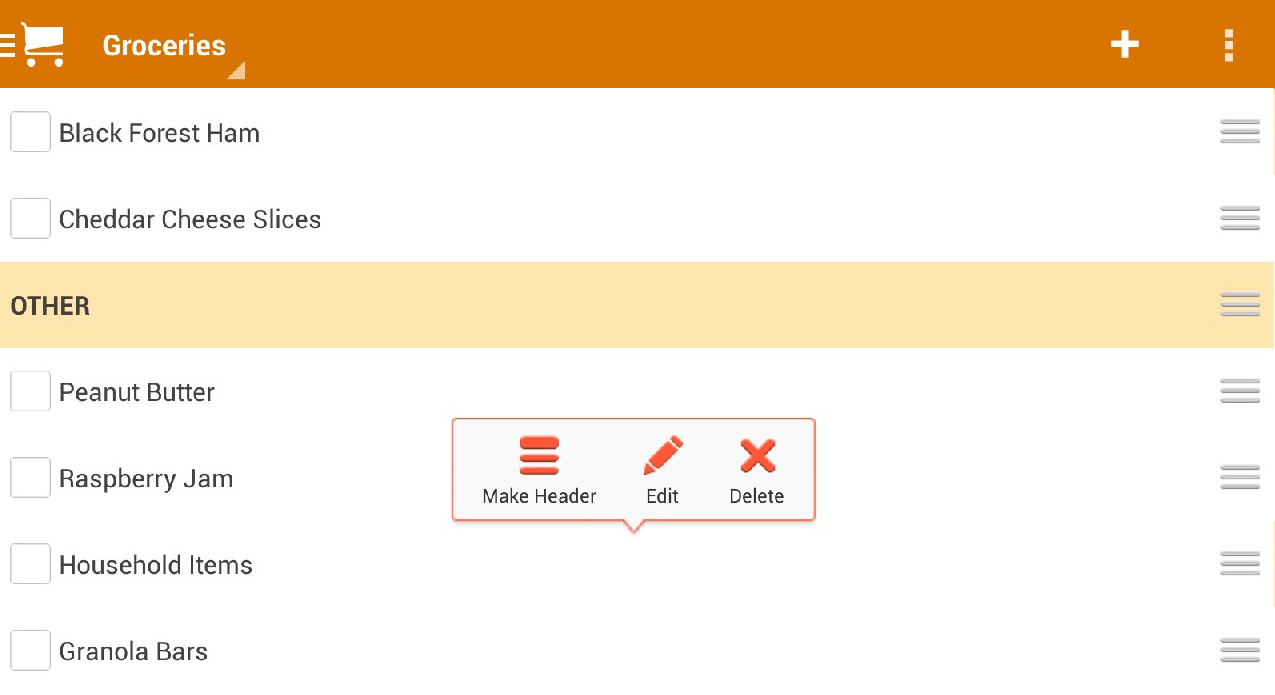 4. Tap any date row in the calendar to create a new appointment on that date.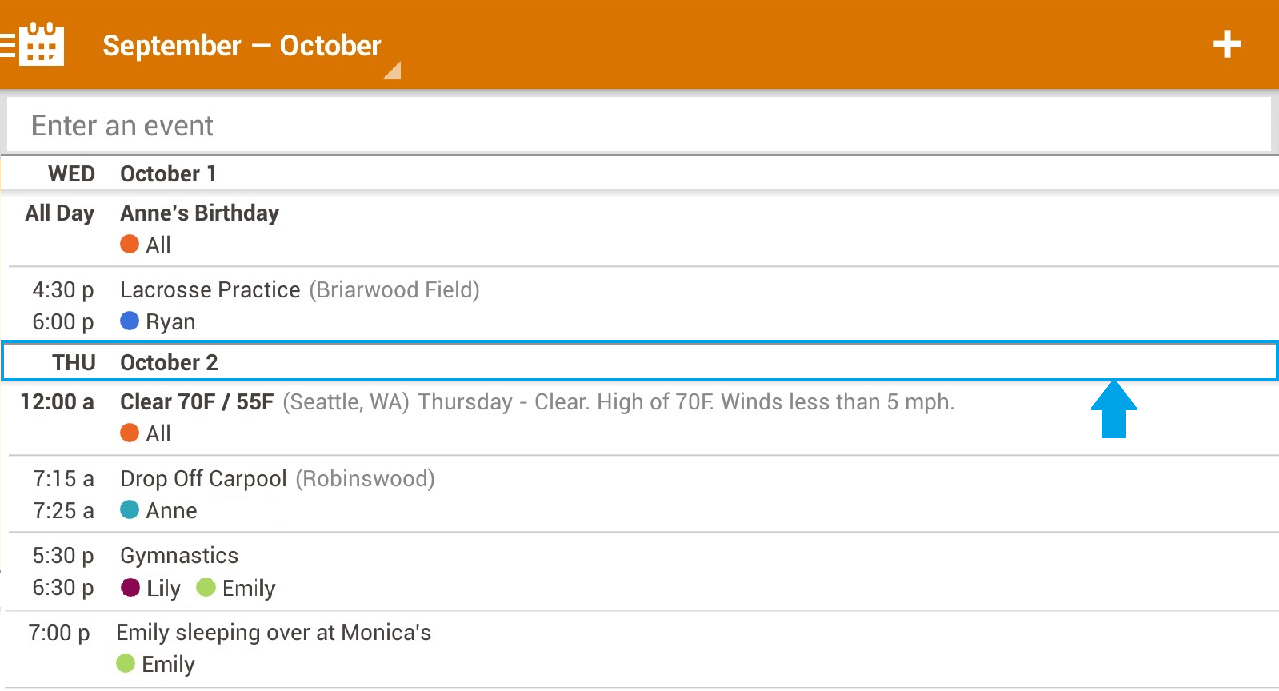 5. To do list items can have as much detail as you need – the text now wraps.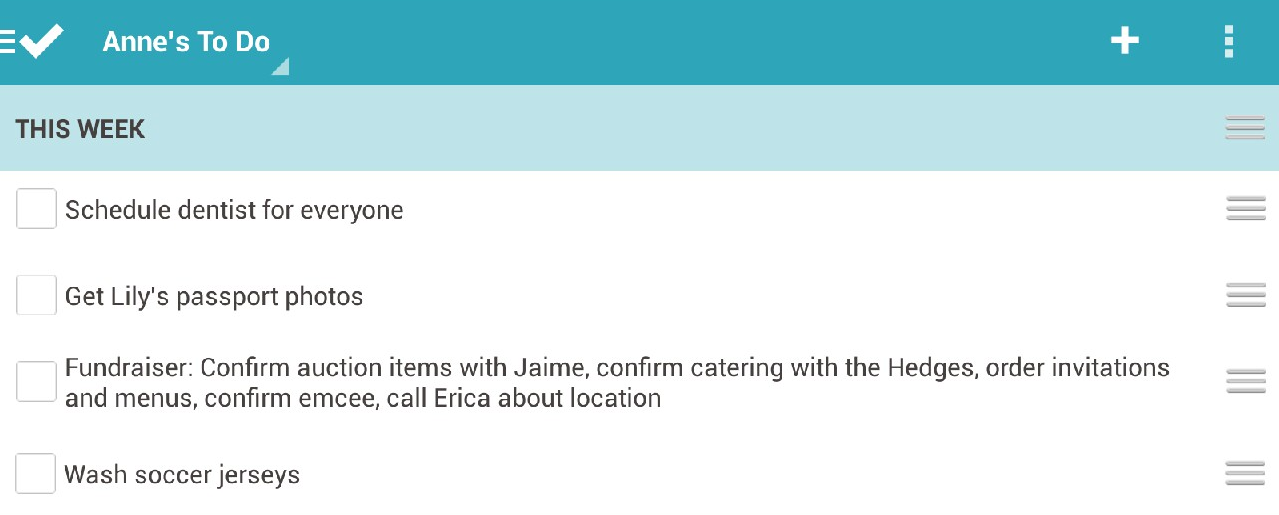 6. Have a tablet? Rotate it to keep the menu (and your chosen theme!) in view.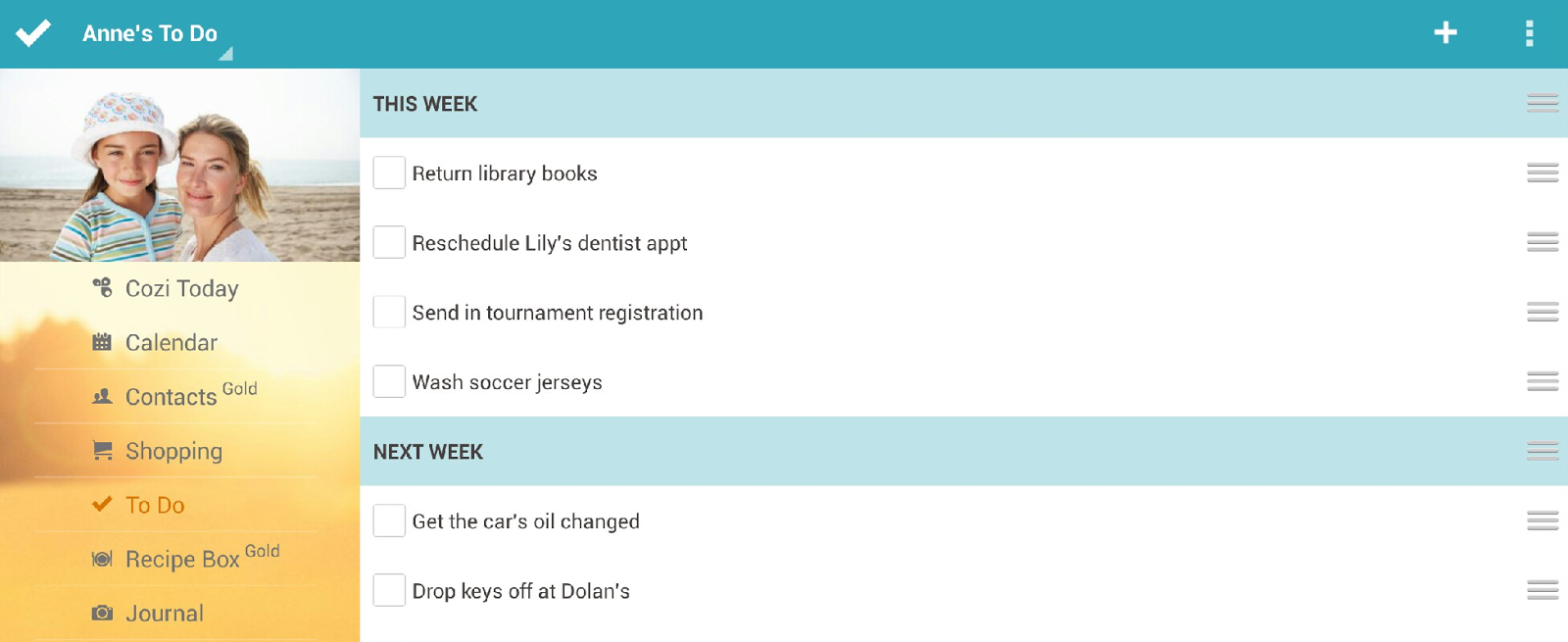 New to Cozi? It's the simple way to manage your busy family life with a shared calendar and lists that you can access from any mobile device or computer. Sign up for Cozi. It's FREE!