5 Products to Simplify Cleaning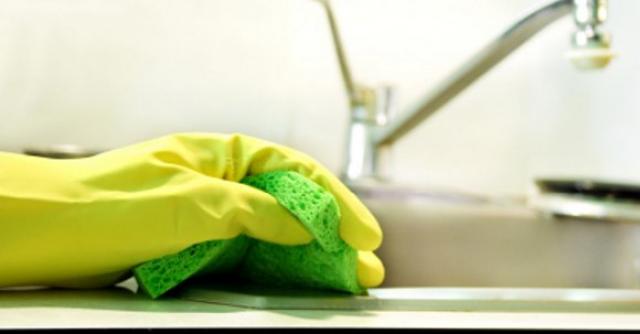 Michele Johansen is a writer in Bellevue, WA. She is the co-creator of the Ruby Slipper Guide, a website that lists activities and events for families living east of Seattle and blog that delves into the foils of parenting.
On average it takes a person roughly a week to complete spring cleaning, but we all know it takes less time for the house to fall back into disarray, especially when kids are in the picture! While you probably don't have time to do heavy cleaning all the time, these five products can help you keep your house in shape any time of year, without spending a lot of time or money.
Cleaning wipes
Cleaning wipes can clean just about anything quickly and easily and many are antibacterial and will kill germs. The next time you get a phone call from a friend who plans to stop by in a moment, turn to cleaning wipes for a quick clean-up and you'll be good to go! Stash wipes in various rooms around your house for convenience. Here is a small sampling of what those wipes can do.
Clean kitchen and bathroom counters.
Wipe down door handles, phones, and banisters.
Spot-clean floors and wipe up spills.
Disinfect toys (particularly useful after a child has a cold or flu).
Duster
Whether you use a feather duster or another type of duster, this tool is super handy and stands in as a short cut for one of our least favorite jobs – clearing shelves and bookcases to do a complete dusting.
Dust off living room shelves to take off visible layers of dust before company arrive!
Take a quick swipe at baseboards and in ceiling corners to get rid of cobwebs.
Walk around the house and take care of ledges on windows, picture frames, and drawers.
Save vacuuming until after dusting is done so you don't leave dust behind more dust on the floor than you started with!
Baking Soda
Baking soda works wonders on stains and odors, and it can also be used as an eco-friendly mild abrasive. Need some examples?
If you have shirts with perspiration stains and odor, let them soak in a bucket for about 30 minutes before laundering in a gallon of warm water mixed with 1/4 cup baking soda.
Sprinkle baking soda on tubs or sinks, then clean with a damp sponge.
Pour a handful of baking soda into disposal or drains, then run warm water to eradicate odors.
Tarnished silverware? Polish with baking soda and a damp cloth.
Lemon juice and lemons
They say when life hands you lemons, make lemonade. Here's a better idea: Use them to clean! Lemons are a natural way to disinfect items such as cutting boards, and they can be used as bleach to get rid of fruit-based stains and brighten clothes. Here are a few more examples of how to get the most of your lemons!
Add lemon juice to the dishwasher for brighter, cleaner, and shinier dishes. If your dishwasher smells bad, pour 1/4 cup of lemon juice into the soap dispenser and run the washer without dishes. It will deodorize and disinfect your dishwasher.
Make a wood polish by mixing 1 part lemon juice with 2 parts olive oil. Apply with a soft cloth.
Squeeze lemon juice onto countertop stains, let it sit for a few minutes, and then use the lemon to scrub the stain. If the stain is a little stubborn, put some baking soda on it to make a paste and scour it a little.
Rub lemons onto faucets to get rid of limescale buildup. It also gets rid of soap scum, so rub it on the tub walls, let it sit for a few minutes, and wipe away.
Vinegar
Vinegar is one of the best cleaning products in your home, and also the one you're least likely to use! White vinegar can make your windows sparkle and your floors shine. Take a peek at some ways to clean your home with vinegar.
Clean your stainless steel sink with a vinegar and baking soda paste. Your sink will be so shiny. And gather the kids around to watch the foaming action—fun for everyone!
When your plastic shower curtains or liners get mildew and soap scum, put them in your washing machine with 1 cup of vinegar and regular detergent. Toss in some old towels, set the water temperature to warm, and let it run. Voila! Soap scum and mildew gone.
Clean windows with 1/4 cup vinegar and 1 quart of water. Put it in a spray bottle for future use.
Clean All Year Shopping List
Cleaning Wipes
Duster
Baking Soda
Lemon Juice and Lemons
Vinegar

New to Cozi? It's the simple way to manage your busy family life with a shared calendar and lists that you can access from any mobile device or computer. Sign up for Cozi. It's FREE!