2 Ways to Get to a Future Date Without Having to Scroll
To get to a date in the future, you can always scroll down, down, down. But did you know you can also use the mini-calendar or the natural language entry bar to get to a date quickly? The next time you're at the dentist's office trying to schedule the next appointment, remember to use one of these shortcuts to see your schedule six months out.
1. Select a date from the Cozi mini-calendar
In the mobile apps, tap the month name at the top of your calendar screen to expose the mini-calendar. The calendar will quickly move to the date you pick.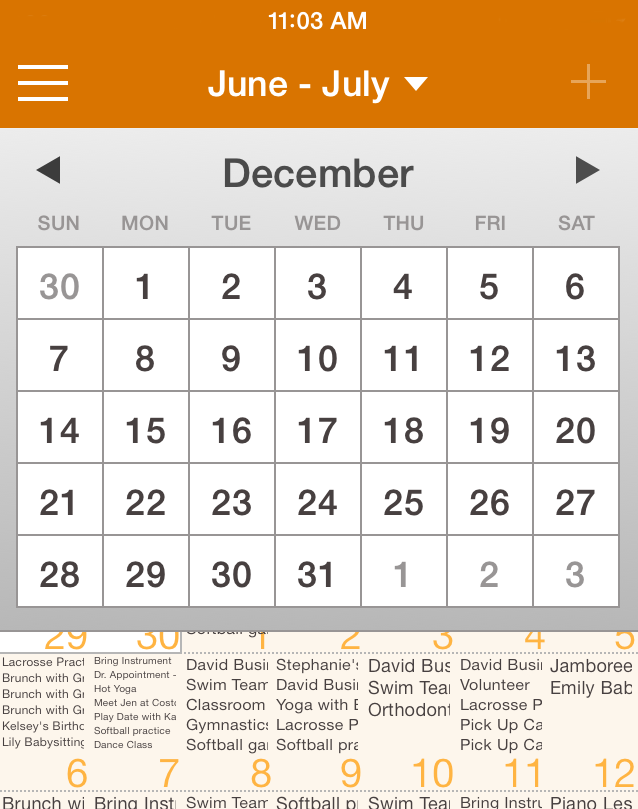 2. Type a date into the natural language bar
In the iOS app, type a date into the white entry field at the top of your calendar and the calendar will quickly move to that date.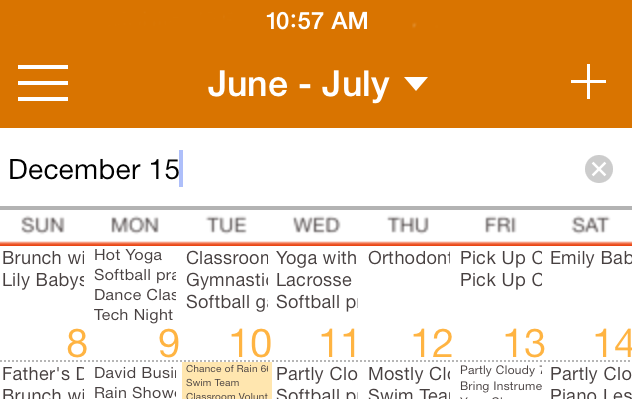 When you're ready to get back to the present, just tap Today!
We've shown you a couple ways to move to a future date in the mobile apps, but the mini-calendar and entry field are also available when you are accessing Cozi on the web.

New to Cozi? It's the simple way to manage your busy family life with a shared calendar and lists that you can access from any mobile device or computer. Sign up for Cozi. It's FREE!